36 Interceptor Open Cuddy
The comfort and stability one can get from this boat's tunnel hull design and very wide beam of ten feet is unmatched by any boat of it's class. This boat can be custom-built to your length of choice from 33 to 40 feet. With just twin 225's this boat can reach a top speed of 48 mph and comfortably cruise at 40mph.
Centerline:
36 Feet (May be made up to 40 Feet)
Power:
Twin 300, Twin 350, Twin 400
Capacity:
12-15 persons
Draft:
18 Inches
Make:
FRP
Design:
Tunnel Hull
Centerline:
36 Feet (May be made up to 40 Feet)
Power:
Twin 300, Twin 350, Twin 400
Beam:
10 Feet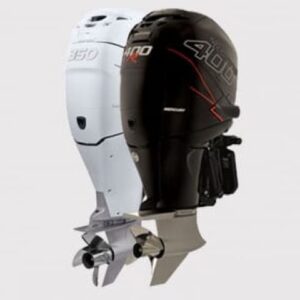 Mercury
With boater-driven innovations and technologies, it's no surprise that Mercury leads the pack in marine engines. With industry-leading features like electronic fuel injection, on-board digital monitoring that protects your engine, and a total commitment to corrosion protection, Mercury engines have consistently set the bar for clean, quiet performance and low fuel consumption.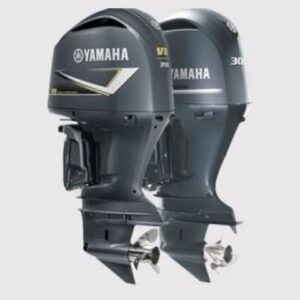 Yamaha
The Yamaha Advantage. Reliability. Performance. Innovation. It all starts right here. And that's exactly why so many boaters won't trust anything but a Yamaha out on the water. Yamaha Outboards has proudly operated in the U.S. market for over 30 years. In that time, our engineers have become known for their relentless pursuit of a more satisfying boating and ownership experience for customers. As a result, Yamaha Outboards have become synonymous with innovation, performance and legendary reliability.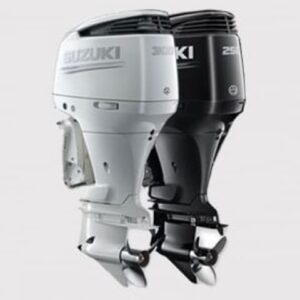 Suzuki
Representing the latest in award-winning innovation, Suzuki 250 and 300 horsepower AP-Series V6 outboards feature Suzuki Precision Control drive-by-wire throttle and shift control, as well as Suzuki Selective Rotation (SSR), allowing the outboards to be easily programmed to run in standard or counter rotation. Suzuki's offset driveshaft layout provides better balance on the transom and more torque at the propshaft. Multi-point Sequential Electronic Fuel Injection and Lean Burn Control Technology provide optimal power and performance while maximizing fuel economy.